A huge thank you to Stephanie at
Henry Happened
for giving me a Stylish Blogger Award! You can't imagine my surprise when I read I had received this. Thanks again Stephanie! It is very much appreciated.
To accept this award the recipients are asked to do a few things.
1. Thank and link back to the person who gave you this award.
2. Share 7 things about yourself
3. Award 10-15 blogs you feel deserve the award
4. Contact these bloggers and let them know about the award.
First off, I not sure I can really think of seven things about myself but I'll try.
I have two beautiful little granddaughters whom I LOVE very much.
I'm a member of the Romance Writers of America. I love reading and writing--especially romance novels.
Several years ago, I wanted to open my own gourmet dog treat bakery. I was going to name it the The Barkery.
I'm a shopaholic. Phew! There I said it. I go shopping almost every day during my lunch hour. Retail therapy is a great way to undo the stresses of the day. I'm not sure my husband appreciates it much, but hey, you have to do whatever works...
I

'm addicted to

my DVR. I think it's the best thing to come along since sliced bread. Now I never miss an episode of The Real Housewives or The Bachelor. You gotta love that!
I'm of Irish descent.
I have the most AMAZING daughter ever.
I would like to pass this award on to 10 stylish blogs that I've recently discovered: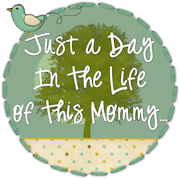 The Girlz Korner
Imagination Cafe Blog
Healthy Housewife Files
Waiting in My Wings